Howdy! New to SEO? 
Let's learn first what is SEO?
In simple and human terms, SEO is the name of the process of optimizing your webpage to rank higher on search engines.
Not that simple right? Let's make it more simple:
SEO is the process of to be discovered by people on search engine like Google, Bing, etc
We all do a lot of searches everyday and most of them are on Google. Right? But we only click on click on 1-3 top websites mostly. Here comes SEO known as Search Engine Optimization! In SEO, we optimize our website to rank higher to gain more traffic or users to the site. 
If you are thinking why we need to be in top results? Congratulations, you just entered the Digital World. Who does not want to be ranked higher. 
Like if you have an ecommerce store selling "Home Decoration Products" and your store is not discovered by people. Then, there is no chance to run your business online. You need to rank higher and be discovered by the majority of people who are looking for "Home Decoration Products" on Search Engines. 
According to a study conducted by Oberlo, 8.5 billion searches are done by people on Google everyday. Plus, according to almost 70% of sales begin with a search. So, you think about the future of the online world.
Before going into deep let's learn about some SEO terms because I don't want to make this a technical words dictionary that humans can't understands:
Search Engine: Search Engine is basically a path that connects searchers to its desired information or you can say its a web based software to retrieve specific pieces of information from its gigantic database. Here are some popular search engine:
Google

Bing

Yahoo

Youtube (Yes, Youtube is also considered as a search engine. In fact, 2nd most visited search engine in the world)

etc
Keyword:  Keyword is the specific word or term that people search to look for their desired content like in last example it was "Home Decoration Products".
Bonus Tip:  You can hire INI Solutions as your personal SEO Agency that will take care of your business online presence completely.
How Does SEO Work?
Working on SEO is kind of confusing for beginners. Let's take a knife and divide the SEO working into simple steps:
1st Step: Crawling and Indexing by Search Engine
 It starts from you, when you have created your page and think it's ready to go. Then, you request a search engine to index it or Search Engine can find your website its own. Initially, Search Engine crawl all the content on your website and pass through its quality test. Then, it passes the information to the indexer.  If you have passed the quality test, then your webpage will be indexed on Search Engine that you can check by adding site: before url like this:
site:http://inisols.com
2nd Step: Analyzing Ranking Factors
Now, Search Engine will again run through your page from the quality test and check how many ranking factors you have followed means your page is useful for users or not.  After passing through the test, Search Engine Decide the ranking of your webpage. You can improve your webpage for further ranking
According to well known SEO Experts named as Brian Dean also called by Backlinko (Backlinko's Owner), there are more than 200 ranking factors for Google ranking. There are still some factors that only Google knows.
Tip: The main focus of Google Updates and Ranking Factors are to improve user experience. So, you can consider that everything that improves user experience is a ranking factor. It can be adding more content, adding images, adding videos, etc.  
Wondering why there are so many quality tests? 
It's obvious and necessary because there are millions of webpages against every single search. So, it is important to filter out Thin Pages or unuseful web pages.
Thin Pages: Thin Pages is a technical term that is used for web pages that do not have enough content or have low quality content that is not useful for users. 
I highly recommend Ahrefs video on "What is SEO" to learn more:
Black Hat SEO Vs White Hat SEO Vs Gray Hat SEO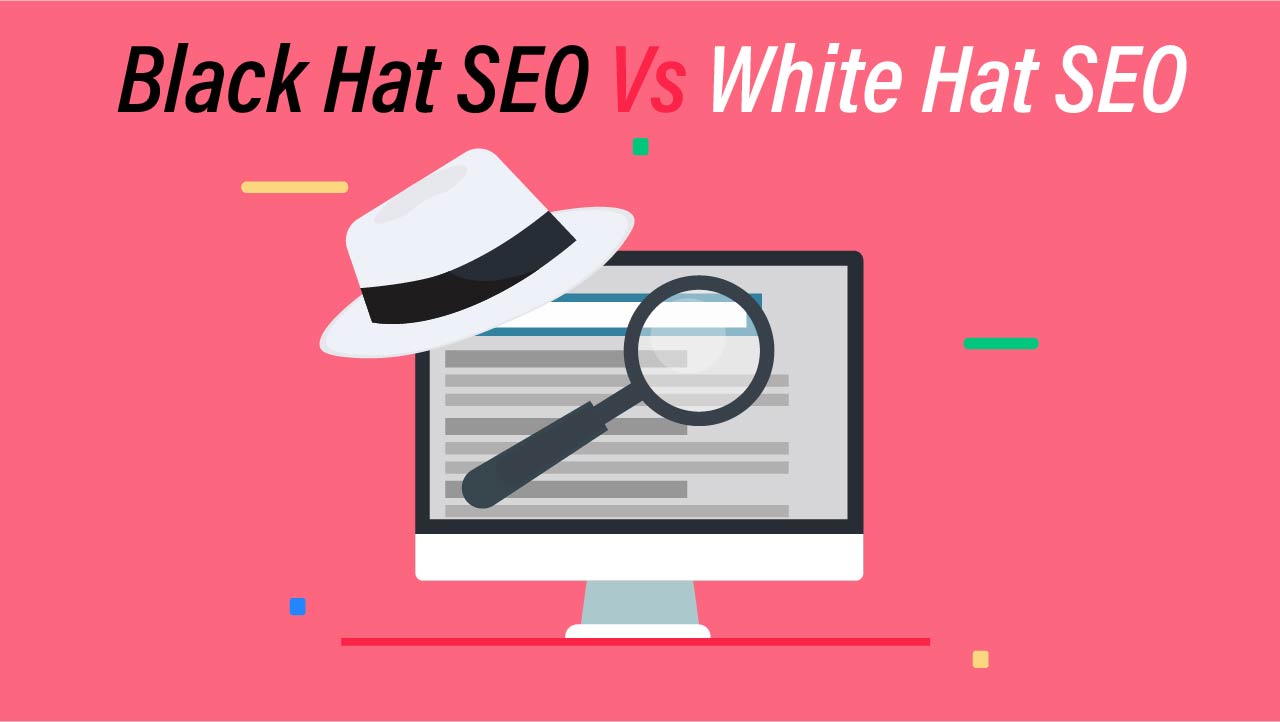 No, you are not at any Hat shop. These are the types of SEO. Like any other thing, there are multiple ways to do SEO. Let's learn about these hat collection in brief:
White Hat SEO:
White Hat SEO typically refers to the practices to improve the search engine ranking of your website under Search Engine's term of service. It is a long term process or investment for your website and it can take a lot of time to show results.
I love to put my efforts where I can get long term results rather than 1 day king. I suggest you guys do your best in white hat SEO because it is long lasting.
Black Hat SEO:
Black Hat is a general term used for illegal hacking. In this case, Black Hat SEO refers to shortcuts or sneaky tricks to increase your website ranking in the shortest time. Black Hat SEO generates quick results compared to white hat SEO but not long lasting and risky. 
In results of using Black Hat SEO Techniques, Google or other Search Engine can penalize your website means derank or remove your website from search engine in order to maintain the quality of SERPs.
SERPs:  SERPs or Search Engine Result Pages is the specific page where Search Engine returns with results after a user searches any query. It is also called as organic result pages.
Gray Hat SEO:
Gray Hat SEO usually refers to the mixture of Black Hat and White Hat SEO. In this type, you do not completely apply Black Hat SEO nor White Hat SEO. You apply some practices of black and some practices of white hat seo. But it is in the same category as Black Hat as you can be penalized any moment by Search Engine.
Black Hat SEO Vs White Hat SEO: Key Points
| | |
| --- | --- |
| Black Hat SEO | White Hat SEO |
| Quick Results  | Take Time to Show Results |
| Not Long Lasting (Can Disappear any moment) | Long Lasting |
| High Risk (To Get Penalized by Search Engine) | No Risk |
| Budget Friendly | Costly (As you need to add a lot of content) |
Is SEO a Good Career Path?
After learning the basics of SEO, you may be wondering is SEO a good career path? If yes, then sit tight, we are going to explore SEO for a career path.
The simple answer is Yes! SEO is a good career path for those who always want to learn something new. 
SEO is an amazing career path as SEO jobs are increasing day by day. Let's suppose, someone wants to start a business online then, he/she definitely needs a SEO person to grow his/her business online.
If you are looking for a career that never bored you, then SEO will be the best career for you as it always comes up with something new. 
Average Salary of SEO Person
According to a survey, An average SEO person in the US earns $4,000 per month. The average salary of an SEO person is $45,000-$60,000 per year.  The  average salary can vary according to geographics. If you are living in Asia or the Middle East then, the average salary will be low.
What is Unique in an SEO Career?
The amazing thing about SEO that I personally love is that you don't need any kind of Job or client in order to earn money.
Unlike any other skill, you can build your own products (websites) to earn money like you can earn money from Adsense, Affiliate and many more. If you want to be your own boss and don't want to spend most of your time in debate with clients then, SEO is perfect for you. 
Is SEO going to die in the future?
Is SEO going to die? This rumor is from the start of SEO which is totally wrong. SEO is going nowhere unless the digital world shuts down and it is not going to happen. So, In simple terms, SEO will not go anywhere. It is a safe and secure career path.
How to Learn SEO?
Thinking of making your career in SEO? Don't know where to start? Don't be confused! We are here to show you the right way. 
In my opinion, SEO is just the basic + your experience not more than that. First, you need to learn the basic fundamentals of SEO and basic SEO strategies. All that is left is to gain experience.
By Basic Fundamentals of SEO, i means the basic course of SEO that will tech you the following things:
Search Engine Working

Audit

Keyword Research

On-Page SEO

Technical SEO Factors

Off-Page

Etc..
The basic things of SEO. After that, it's time to learn advanced things but there are rare cases that someone can teach that because some people want to keep them for themselves and some of them don't know how to teach. 
What I recommend is to learn the advantages of SEO on your own by experience or follow top SEO Experts and SEO Blogs like Ahrefs Blog, Semrush Blog, Search Engine Journal, Google Official Resources, and Backlinko.
Where to Learn SEO?
Your next question will be where to learn basic SEO? Right? Let's dive into it.
Join An I.T Training Institute 
If you have plenty of time then I suggest you join an I.T Training Institute which is specifically popular for its SEO Course. This is how I learn SEO myself.  I can't name a single institute because it varies according to your location. 
So, research the best institute around you – Although you are going to be an SEO Expert. The most important thing for a SEO Expert and Marketer is research and analysis. So, start your seo career by doing research for the best institute near you.
Enroll in Online Course
If you have a busy schedule or start seo part time in starting or can't join institute physically for some reason then, the best option you have is to enroll in an SEO Course online. There are plenty of online courses websites like Udemy, Coursera and many more which have amazing SEO courses. You can research your own and find the best one that suits you. 
Last Words (For this Guide Not Mine)
I hope this guide has helped you to know what is SEO? And how can you make your career in SEO? But if there is anything left, you can freely contact us. We are always here to help you out. We will timely review and update this article – So, you will never get outdated information.